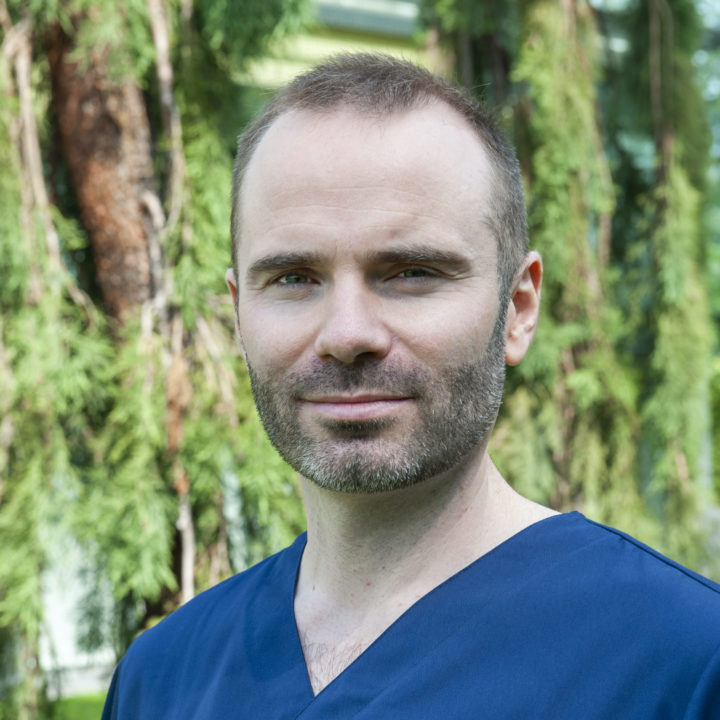 Orthopedic surgery and traumatology of the musculoskeletal system
Hip and knee surgery
Dr Eric Dromzée
Dr. Eric Dromzée began his surgical training in 2008 within various departments of the University Hospitals of Paris, which allowed him during his 5 years of internship to have a very versatile training in orthopedic and trauma surgery.
During his first 3 years of training, he subspecialized in sports and knee surgery, minimally invasive hip prosthetic surgery (anterior approach) as well as general trauma and the management of multiple trauma patients (Paris Saint Joseph Hospital Group and La Pitié Salpêtrière Hospital).
In 2016 he continued his post-graduate training for more than three years at the University Hospitals of Geneva (HUG) as chief resident in the orthopedics department.
He continued to develop his expertise in knee surgery (arthroscopic surgery of the menisci and ligaments, prosthetic surgery) as well as in traumatology.
Since January 2020, he has been working as an independent practitioner at the Clinique des Grangettes (Hirslanden group) as an orthopedic surgeon specializing in sports surgery, knee surgery (arthroscopic menisco-ligament and prosthetic surgery), hip surgery (implantation of prostheses by minimally-invasive anterior approach) as well as in general trauma.