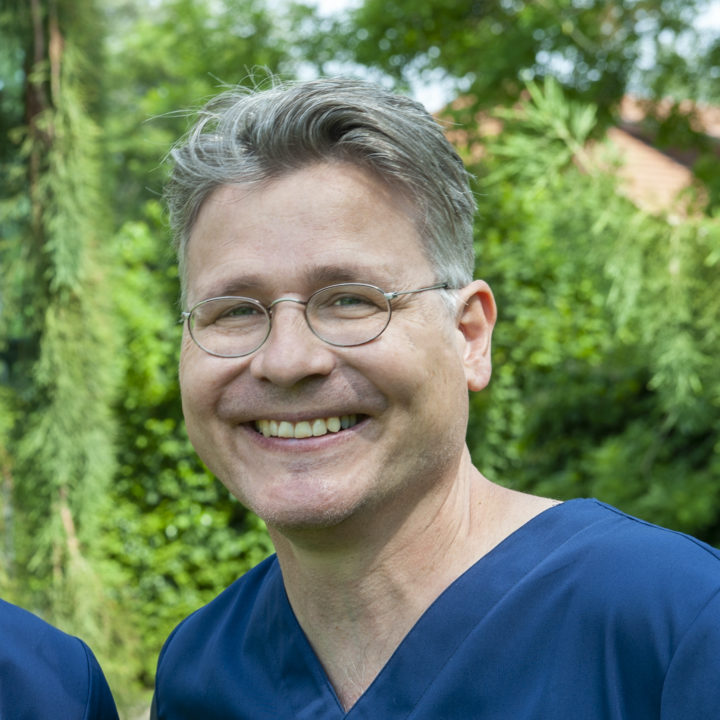 Orthopedic surgery and traumatology of the musculoskeletal system
Wrist and hand surgery
Dr Jan van Aaken
Dr. Jan van Aaken studied medicine in Berlin and then in Tübingen, Germany, and it was finally in Stuttgart that he obtained his medical degree in 1999. A year later he received his Doctorate from Eberhard-Karl University in Tübingen.
Between 1999 and 2006, he worked as an intern in orthopedic surgery at the Cantonal Hospital of Fribourg and Bellinzona as well as at the HUG in Geneva. In 2006, he obtained the title of FMH specialist in orthopedic surgery and traumatology of the musculoskeletal system. He then became chief resident and continued his training in hand surgery at the HUG in Geneva, at the Clinique Longeraie and at the CHUV in Lausanne, followed by a fellowship in Beijing. In 2010, he obtained the title of specialist in FMH in hand surgery.
Currently, Dr. Jan van Aaken is in a private practice.
He is an associate physician at HUG, member of the Swiss Society of Orthopedics and Traumatology (SSOT) and of Hand Surgery (SSCM).
His main interest is trauma, particularly wrist fractures.