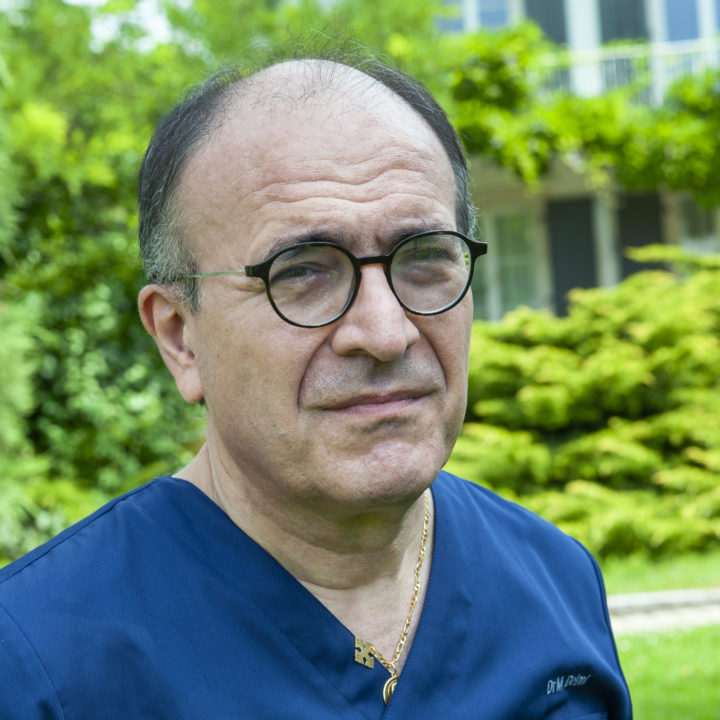 Orthopedic surgery and traumatology of the musculoskeletal system
Foot and ankle surgery
Dr Marino DELMI
Dr. Marino Delmi completed his studies in Medicine and Orthopedic Surgery in Geneva, followed by a Foot & Ankle Fellowship at the Medical College of Wisconsin, Milwaukee, USA.

From 1998 to 2003, he was Associate Doctor at the University Clinic of Orthopedics and Traumatology, Geneva, responsible for Foot and Ankle Surgery. Since 2003, Chief Physician of the Center for Foot and Ankle Surgery at the Clinique des Grangettes, Geneva.
President of EFAS (European Society for Foot and Ankle Surgery): 2016-2018.
Former President of SFAS and member of AOFAS, AFCP and SFMCP.
Numerous conferences and publications in scientific journals and books. Organization of multiple courses and congresses in foot/ankle surgery, in particular the EFAS Courses and Congresses, in 2003, 2010 and 2018, in Geneva. In 2013, he received the title of Knight of the Order of Merit of the Italian Republic.