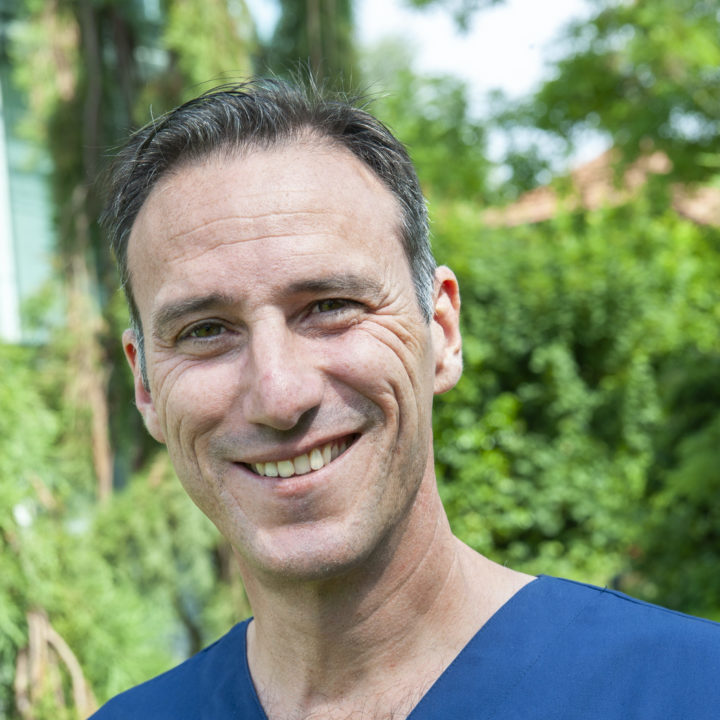 Orthopedic surgery and traumatology of the musculoskeletal system
Shoulder and elbow surgery
Dr Youri Reiland
Dr. Reiland graduated in medicine from LMU Munich in 2001.
Between 2001 and 2003, he worked as an assistant doctor at the Clinique Générale d'Annecy. Fellow of Dr. Laurent Lafosse and Dr. Bruno Toussaint, he learned surgical techniques there, particularly in arthroscopy and shoulder prosthetics, and had the privilege of participating in scientific publications and communications.
After six month at the Etzelclinic with Dr. Jan Leuzinger, also a specialist in shoulder surgery, he spent a year at the Bogenhausen hospital in Munich with Dr. Ludwig Seebauer and then continued his internship at the Unispital Balgrist in Zurich under the aegis of Professor Christian Gerber until June 2006.
For the next two and a half years, he held the positions of deputy chief resident for all shoulder and elbow pathologies at Cantonal Hospital of Solothurn, and chief resident for orthopedic surgery, trauma and hand surgery.
In 2008, Dr. Reiland joined the department of plastic and reconstructive surgery and hand surgery of the CHUV at the Clinique de Longeraie in Lausanne as chief resident.
In 2011, he became head of the Surgical Permanence of the upper limb (hand-elbow-shoulder).
In 2012, he obtained his FMH title in orthopedic surgery and traumatology and his doctorate.
Since September 1, 2012, Dr. Reiland has been working as an independent doctor, specializing in shoulder and elbow surgery at the Clinique des Grangettes in Geneva.