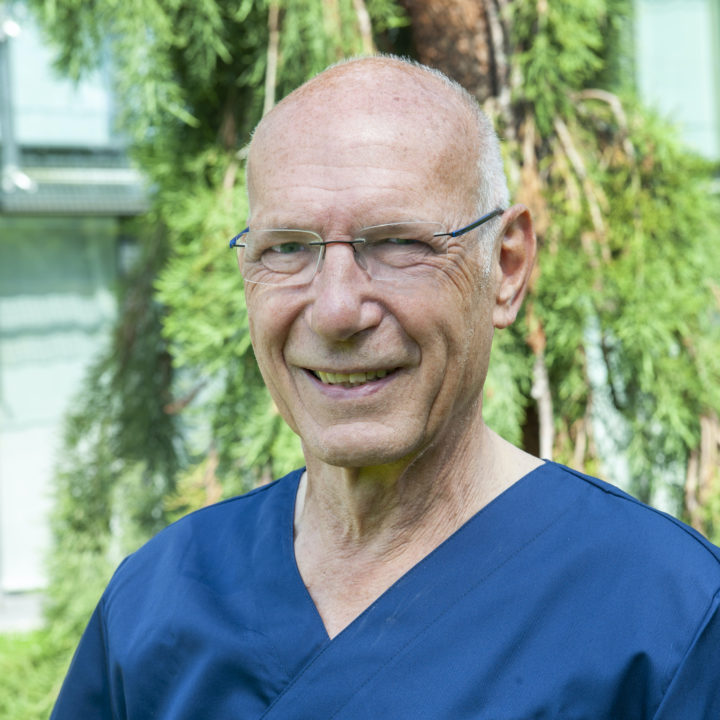 Orthopedic surgery and traumatology of the musculoskeletal system
Pediatric orthopedics
Prof André J. Kaelin
Graduated from the Geneva Faculty of Medicine in 1975, Professor André J. Kaelin obtained his doctoral thesis in 1985 and that of privat docent in 1992 at the University of Geneva.
After training in orthopedics and pediatric surgery, he was a Fellow at the Trousseau Hospital in Paris then Research and Clinical Fellow at the Children's Hospital of Harvard Medical School in Boston and finally a Fellow at the Alfred I. duPont Institute in Wilmington (DE).
From 1987 to 2011, he developed the HUG Pediatric Orthopedics Department and became its first department head and professor until his retirement in December 2011.
He is also a consultant for spinal surgery in the HUG Orthopedic Department;
Professor A. Kaelin has served as President of the Swiss Paediatric Orthopaedic Group, Swiss Orthopaedics, the European Paediatric Orthopaedic Society and the Swiss Society of Spine Surgery.
He sits on editorial boards for pediatric and spine orthopedics journals.
His scientific interests include childhood spinal conditions, safety in spinal surgery, childhood trauma and tumors, and adult back conditions.
Professor A. Kaelin participates in humanitarian activities in developing countries.
Currently, he is active as a consultant for the Clinique des Grangettes.